About Us
International Mountain Survival has teamed up with the best in the industry to bring the world the best instruction out there, whether that be a primitive survival course hunting elk using atlatls with Donny Dust, learning tracking techniques from the master Freddy Osuna or conducting a high angle long range sniper package for your department with Mark D'Ambrosio. If your looking for a long range guided hunt, we have teamed up with Branded Rock Canyon in order to facilitate those desires. Working together we have the ability to get you into the class/hunt/experience that is right for you. Below is just a fraction of what these professionals have to offer you.
International Mountain Survival
(Mark DAmbrosio)
Mark spent 10-years in the Marine Corps conducting special operations for the Reconnaissance and Scout Sniper communities. During his time in the Marine Corps, he spent 4-years as an instructor at the Mountain Warfare Training Center in Bridgeport, California teaching high angle shooting and survival.
His career then transitioned to training Military, Law Enforcement and civilians in shooting, mountaineering, survival and tracking through International Mountain Survival. I.M.S. has partnered with Paleo Tracks Survival and Greenside Training in order to bring students the best in the industry in these subjects. Mark is passionate about instructing, learning and adapting his course material to give his students the most up-to-date realistic information.
Mark conducts basic or advanced long range shooting packages, modern survival courses and long range guided hunts for civilians, basic or high angle sniper packages and rappel courses for law enforcement as well as survival, mountaineering, and high angle sniper courses for military.
The groups he has instructed include; Marine Scout Snipers, Recon, Army Special Forces, Rangers, SEAL's, Canadian Special Forces, British Special Forces, FBI, BORTAC, CHP, Mono County PD, San Diego PD, Reno PD, West Sacramento PD, various Maryland SWAT teams, Yosemite SRT and other federal and State Law Enforcement Agencies.
Donny Dust owns and operates Paleo Tracks Survival, Colorado's premier survival and wilderness self-reliance school. Donny is a true practioniner of primitive technologies, bushcraft and survival. Donny has nearly two decades worth of outdoor survival skills and primitive living skills experience. His primitive living and survival experiences extend into all geographies of the world; specifically, the remote jungles of Southeast Asia, the deserts of the Middle East and the snowcapped mountains of North America. Donny has served in the United States Marine Corps and can be found living in many of the remote regions of the Rocky Mountains when he is not teaching.
Donny is a published author providing his insights through publications in many mainstream survival and wilderness living magazines; also providing his insights into the survival and primitive living communities as a guest lecturer at major outdoor events, Podcasts and through radio appearances. Donny is an expert flintknapper and primitive technologist; as his skills and knowledge are often sought out to teach professional hunters, survival instructors, wilderness guides and military personnel. As a modern day primitive hunter, gatherer and scavenger Donny employs all that he knows to hunt with the simplest of tools imaginable and truly thrive in any environment. When it comes to knowing more and carrying less, living of the land and harnessing all the natural world offers…Donny Dust is truly a master of his craft.
Tactical/Combat Tracking Subject Matter Expert, Mr. Freddy Osuna is a trusted authority on the subject of visual tracking and is the published author of "Index Tracking- Essential Guide to Trailing Man and Beast," 2012. He is also a contributing writer to Breach Bang Clear, Recoil Magazine and various other military and law enforcement related publications. His knowledge is based on a foundation of real-world deployments and formal Combat Tracking instructor experience with U.S. and allied militaries, federal, state, and municipal law enforcement entities. Osuna's innovative approach to teaching visual tracking and sensory awareness is turning heads amongst the nation's top hard skills trainers. Osuna harnesses his Native American and Marine Corps culture to deliver holistic, powerful, and scientific based lessons steeped in North American tracker lineage.
Osuna has most recently performed as a forensic impressions expert/instructor for the U.S. Army Weapons Intelligence Course Ft. Huachuca, AZ, as the 2nd MARDIV School of Infantry East/Combat Hunter Course, Combat Tracking SME 2013-2014 lead instructor for the U.S. Army Combat Tracker Course at Ft. Huachuca, AZ 2008-2010. His school Greenside Training founded in 2011 provides visual tracking and sensory awareness development training for small units and individuals alike. His unique course offerings include Green Laser Index Night Tracking (GLINT), Index Tracking, Grayside Hunter, and the Battlefield Tactical Acuity Course (BTAC). Fusing ancient Native American field craft with 21st century technology; Greensider Freddy Osuna is making tracks into the future while preserving the old.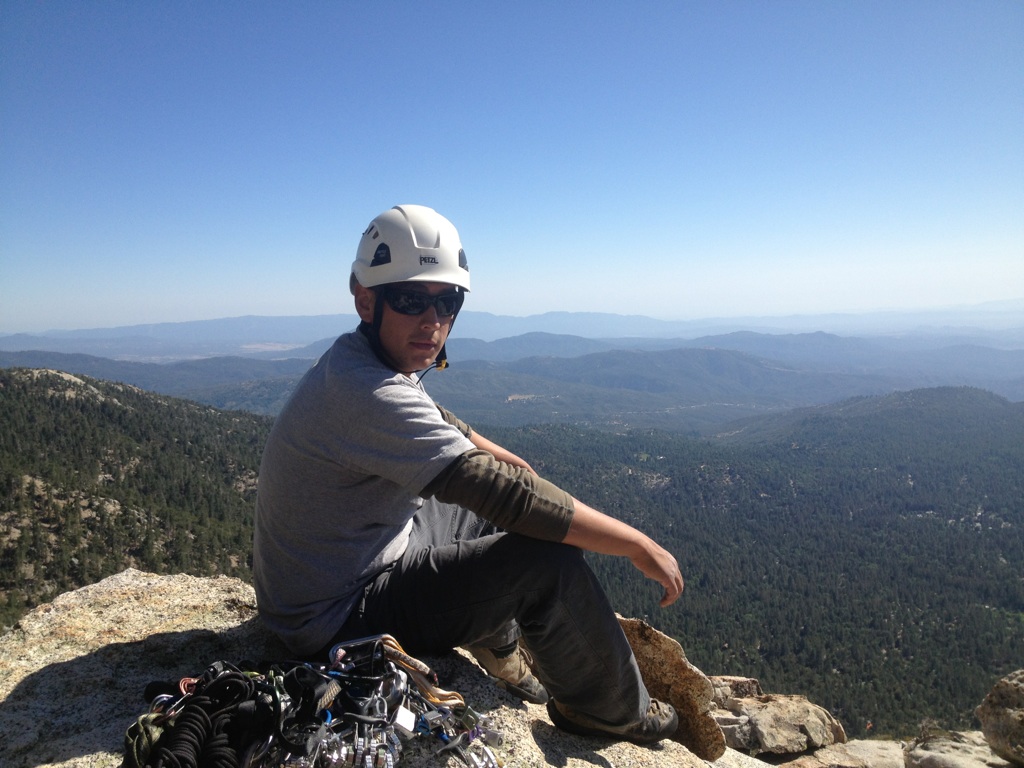 Mountaineering Instructor (Armando Espinoza)
Armando spent four and a half years as the chief instructor of assault climbers at Special Operations Training Group In the Marine Corps. He instructed Mountaineering, Helicopter rope suspension techniques, urban assault climbing techniques, and high angle rope rescue. He has taught Marine SOF, Recon Marines, Scout Snipers, SEALS, Air Force Para rescue, Coast Guard, Foreign SOF as well as multiple federal and state law enforcement agencies. During his 12 years he spent in the Corps, he conducted and participated in multiple mountaineering exercises consisting of multiple foreign nations. He continues to bring theses same skill sets acquired throughout his 12 year military career to Military and Law Enforcement agencies world wide.